Bloodbath as gunman opens fire in USA, kills 9, injures others
Nine people were killed and others hurt when a gunman opened fire in Monterey Park on Saturday night, according to a law enforcement sources and witnesses.
The shooting occurred at a dance studio on Garvey Avenue sometime after 10 p.m., according to several witnesses.
Seung Won Choi, who owns a seafood barbecue restaurant on Garvey Avenue across from where the shooting happened, said three people rushed into his restaurant and told him to lock the door.
They said there was a man with a semiautomatic gun in the area. The shooter, they said, had multiple rounds of ammunition on him, so that once his ammunition ran out he reloaded, Choi said.
Wong Wei, who lives nearby, said his friend had gone to the dance club that night with a few of her friends. His friend was in the bathroom when the shooting started.
When she came out, he said, she saw a gunman and three bodies — two women and one person who he said was the boss of the club, Wei said. He said his friend escaped to his home around 11 p.m.
The shooter was carrying a long gun and appeared to fire indiscriminately, his friends told him.
"They don't know why, so they run," he said.
The shooting occurred near the site of a Chinese Lunar New Year celebration. Tens of thousands had gathered Saturday for the start of a two-day festival, one of the largest Lunar New Year events in the region.
Earlier in the day, crowds were enjoying skewers and shopping for Chinese food and jewelry. Saturday's New Year festival hours were scheduled from 10 a.m. to 9 p.m.
John, 27, who declined to give his last name, lives near the shooting site. He got home around 10 p.m. and heard about 4 or 5 gunshots, he said. Then he heard police cruisers "smashing" down the street. He went downstairs at around 11:20 p.m. to see if the shooting occurred at the New Year festival.
"My first concern was I know they're having a Lunar New Year celebration," he said. But he said he saw that the festival had already been cleaned up for the day when he arrived. He went to the scene of the shooting and saw one person being put on a stretcher. Another person had a bandage on their arm.
Video on social media showed police and fire units swarming an area on Garvey Avenue and treating victims.
Injured people were taken to multiple hospitals in the area.
It was unclear if a suspect was in custody.
The violence left many in the area stunned.
Passenger gives birth on international flight
An Emirates flight from Tokyo Narita to Dubai International on January 19 touched down with an extra traveler on board, after a passenger gave birth in the air.
The new arrival made their appearance on the 12-hour overnight Flight EK 319, which landed on schedule despite the medical emergency, the airline confirmed to CNN.
The passenger and baby were assisted by Emirates cabin crew, who all receive medical response training so they can handle situations such as baby deliveries or heart attacks.
Emirates told CNN that the parent and infant "were in stable condition and, upon arrival in Dubai, were met by local medical staff. The health and safety of our crew and passengers is of paramount importance."
Births on board planes are relatively rare. Emirates' policy when it comes to pregnant travelers is similar to that of many other commercial airlines: Travelers can fly up to their seventh month of pregnancy unless they have any medical complications or concerns.
Passengers who are 29 weeks pregnant or more need to bring a medical certificate or a letter signed by their doctor or midwife, and no one is allowed to fly after the 32nd week of a multiple pregnancy or the 36th week of a single pregnancy.
Last May, a woman gave birth to a healthy baby boy in a lavatory on board a Frontier Airlines flight from Denver to Colorado, with assistance from a flight attendant. And in January 2022, a woman went into labor six hours into a flight between Accra, Ghana, and Washington Dulles International Airport. Her child was delivered safely on the floor of the cabin in the space provided by the emergency exits.
There can be silver linings to this medical emergency no parent plans for. In 2016, a baby boy was awarded a lifetime of free flights on Buraq Air after his mother gave birth while on board the airline. (CNN)
Gunman goes wild, kills 7 in another US mass shooting
The latest attacks occurred at two separate locations in the coastal city of Half Moon Bay, about 30 miles (50 km) south of San Francisco.
The attacker was identified as 67-year-old Zhao Chunli, a local resident.
It comes as the state mourns the deaths in majority-Asian Monterey Park during celebrations for the Lunar New Year.
The suspect on Monday was filmed by news cameras turning himself in to the San Mateo County Sheriff's Office about two hours after the attack.
The first four victims were discovered at a mushroom farm around 14:22 local time (00:22GMT), while the other three were later found at a nearby trucking business.
Investigators have not yet provided a motive for this attack.
San Mateo County Sheriff Christina Corpus said at a news conference that the suspect was arrested after driving himself to a local police station around 16:40.
He was found with a semi-automatic pistol that may have been used in the attack, and is currently "co-operating" with police, she added.
Mrs Corpus added that an eighth victim is being treated in hospital and is in critical condition.
"This kind of shooting is horrific," she said. "It's a tragedy we hear about far too often, but today it's hit home here in San Mateo County."
In a news conference, the sheriff also confirmed that witnesses include children who had recently been let out of school and lived on the rural property.
"For children to witness this is unspeakable," she said.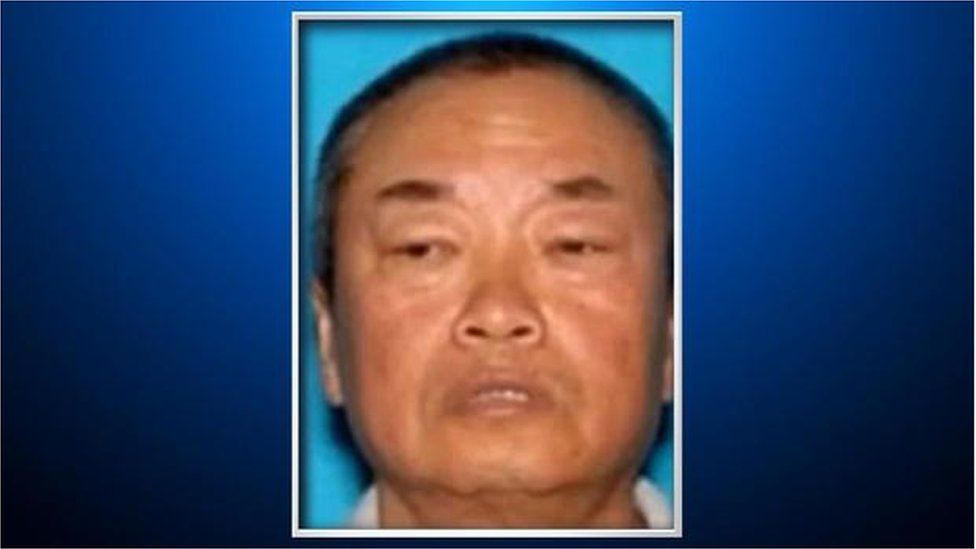 California Governor Gavin Newsom tweeted that he was "at the hospital meeting with victims of a mass shooting when I get pulled away to be briefed about another shooting.
"This time in Half Moon Bay. Tragedy upon tragedy."
Half Moon Bay Council member Debbie Ruddock told NBC that the victims were Chinese farmworkers.
San Mateo County Board of Supervisors President Dave Pine told the Associated Press news agency that the attacks were committed by a "disgruntled worker".
"We are sickened by today's tragedy in Half Moon Bay," Mr Pine said in a statement.
"The scourge of gun violence has sadly hit home. We have not even had time to grieve for those lost in the terrible shooting in Monterey Park. Gun violence must stop." (BBC)
Man impersonates dead friend, extorts money from his family
Makadara Law Courts in Nairobi on Monday ordered the detention of one Stephen Karanja Njomo to assist police in the investigation into the mysterious death of his friend, Victor Wangai Kiragu.
To be detained for 21 days, it was also gathered that Njomo allegedly extorted money from the deceased's family residing overseas for about three weeks without their knowledge.
According to the investigating officer, Police Constable Benjamin Wangila, the accused is now being investigated for the offence of murdering the deceased, Victor Wangai Kiragu.
Wangila told Magistrate Mercy Thibaru that police believe Mr Njomo may have been involved in the murder of his friend Kiragu.
In a supporting affidavit, PC Wangila told the court that Kiragu was first reported as a missing person by his brother Samuel Chege at Kahawa West.
The magistrate heard the family members began searching for him in various hospitals, prison facilities and mortuaries among other places within the city.
His body was finally traced at the Kenyatta National Hospital mortuary on January 10, 2023 labeled as an unknown African male adult.
The information obtained from KNH indicated that the deceased was taken there as a referral case from St Francis Community Hospital on December 1, 2022 and was admitted there for specialized treatment until he succumbed on December 9, 2022.
The family of the deceased went back to Kahawa West to report the discovery of their relative's body at the KNH morgue and they were then referred to DCI Kasarani for investigations.
Investigations led to the arrest of Mr Njomo who is believed to have been using a mobile phone that belonged to the deceased to communicate with his family and friends as if he was Mr Kiragu.
"We have received WhatsApp chat printouts from the deceased family members and friends indicating how he was impersonating the deceased and extorting money from them," reads court papers.
Wangila said the specific chats obtained were between Mr Njomo and the mother of the deceased, Jane Nduta, who is based in the US, the brother Samuel Chege and Friend Everlyne Wakio who live in Nairobi.
According to the WhatsApp chats seen by Nairobi News, on December 10, 2022 a day after Mr Kiragu died, Mr Njomo changed his number on the WhatsApp family group.
ADVERTISEMENT
Then, he privately messaged his mum in the US asking for money on several occasions.
On December 6, 2022 when Kiragu was fighting for his life in the hospital, Njomo is believed to have asked for money from Kiragu's mum.
He asked for Sh5,000 and at some point, the mother wanted to know why he was using a different number.
"Kindly help me with Sh5,000 on this number 0741270002. Sina ata food. Please nitumie please," one of the messages read.
He told the mother, who thought it was his son, that his phone was spoilt and he was using his friend Njomo's phone.
When the mother tried calling to talk to the son, Njomo kept saying he had gone out.
At that point the family got suspicious and when the brother went to look for him at his house they found out he had not been there for weeks.
The investigating officer said 21 days will enable them to recover the deceased man's mobile phone from the suspect.
Moreso, the police also are seeking to establish the nature of the treatment and injuries the deceased suffered.
The family will also obtain communication data of the deceased and the suspect from the respective telecommunications service providers which is necessary for investigations.
Wangila said Njomo's detention is to avoid possible interference with potential witnesses by virtue of having closely interacted with the deceased.
The court was also told that Njomo is known to be widely traveled and thus deemed to be a flight.